Septic Tank Cleaning and Pumping Software
Making software for the septic tank cleaning industry for almost 30 years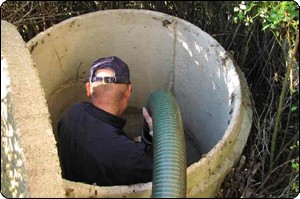 A well-run septic tank cleaning and pumping business can grow into a highly profitable venture for a skilled entrepeneur who understands the industry well, because there will always be a need for septic tank maintenance, repair and cleaning services. Over a third of all residential homes and other buildings in the US have septic systems for the removal of wastewater and sewage, which need regular pumping, cleaning, and annual maintenance. In this market, a septic company can become very profitable, if the business is run efficiently, high quality customer service is provided, and the employees are well trained.
Thoughtful Systems provides a complete software management tool to assist you in running your septic tank cleaning business more efficiently and more productively. Scheduling Manager software for septic tank cleaning business automates all your trivial and repetitive tasks, like scheduling, equipment management, and routine paperwork. With our septic tank cleaning software, you can finally focus on managing the profitability and growth of your business.
Learn More About Scheduling Manager
Top Benefits of Scheduling Manager for Septic Tank Cleaning Businesses
Mobile Access on Your Employees' Devices
It isnot easy to track employees working at remote job sites and moving from location to location throughout the day. Using the Scheduling Manager software, your employees can check their work schedule and client notes right on their mobile devices. To help your business run even more efficiently, each employee can take job-related photos, record client signatures, produce invoices, receive payments, and much more, right in the field.
Efficient Vehicle Management
For a septic tank cleaning business, your septic tank pumping truck is usually the most expensive piece of equipment and keeping track of your vacuum trucks is crucial for business efficiency. Scheduling Manager makes vehicle management easy and you can assign vehicles and drivers to a specific job by simply dragging and dropping them onto a job on a scheduling calendar.
Save Time and Money by Optimizing Your Daily Routes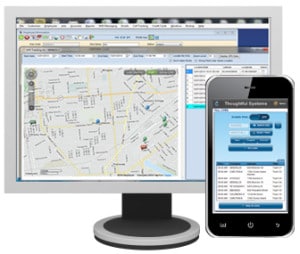 Determine the best and least expensive routes for your teams with Mapping and Route Optimization. Save you and your employees countless hours and cut down on traveling expenses, increasing the profitability of your septic tank cleaning business. Seamlessly interfaces with Google Maps and Mapquest.
Send Automatic Service Reminders to Clients
It is recommended that homeowners have their septic system inspected annually. In practice, we know that most wait until the septic tank has backed up into the house or flooded the drain field before they call you for service. Given the environmental and health risks associated with raw sewage, it is in your customers' and your company's best interest to remind them about the importance of regular maintenance.
Scheduling Manager automates the process of generating customer reminders, notifying your customers that their septic tanks are due for annual service. With automatic reminders, your septic tank business will benefit from stable additional income and easier service calls, and your customers will benefit from better septic tank performance.