Commercial Cleaning Business Software
Scheduling and business management software is critical to the success of any commercial cleaning company and you cannot be truly competitive without it. If you have not yet automated your business management processes, including scheduling, bidding, communication, payroll, etc., then you are putting a limit on how large and profitable your commercial cleaning business can become.
Business managament technology for the commercial cleaning industry is rapidly changing and if you fail to keep up-to-date, then your competitors will. Whether it's for administrative purposes, marketing, employee management or inventory control, proper software is essential to ensure accuracy and responsiveness. Another advantage of good scheduling and business management software is that it can be a great selling point when differentiating your commercial cleaning company from the competition in this competitive marketplace.
Scheduling Manager is the perfect integrated software solution to effectively manage your commercial cleaning business. It has been developed over a period of almost 30 years, as we constantly expand our software to introduce the very latest innovations in technology. Over that time, we have learned from our commercial cleaning clients, while providing more sophisticated software to our users who benefit from this combined experience of software development and industry expertise.
Learn More About Scheduling Manager
From a Successful Commercial Cleaning Customer

The Scheduling Manager is a powerful tool for the janitorial industry. Since our company had been in busines for quite some time and had established a strong customer base, we needed a program that would automate and handle our multiple scheduling requirements, as well as remove the "human error" factor from our daily procedures. After rewiewing your software and customizing your programs for our needs, we were up and running successfully in a relatively short period of time.

The result of this joint effort have significantly placed our company in a situation unique to our industry. Our clients have come to rely on our dependability based on their knowledge of how efficiently our system runs.

Debra Bickoff, Commercial Cleaning Service, Brookline, MA
How Scheduling Manager Will Help You Succeed
Organize and Automate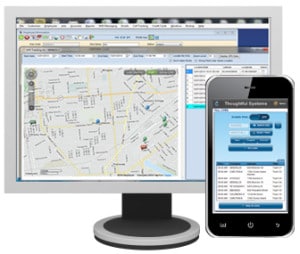 With our Scheduling Manager software and SM-Mobile App, you can automate all your routine office and scheduling tasks, get rid of unncessary paperwork and double-entry, organize your job schedules efficiently and present a professional image to your clients.
Improve Sales
Scheduling Manager provides you with a variety of tools to retain existing customers and gain new clients through integrated sales tracking and marketing solutions. Scheduling Manager includes an integrated Email Module to stay in touch with your leads and customers, as well as automatic reminders and alert notes, SMS text messaging, integrated Caller-ID and much more.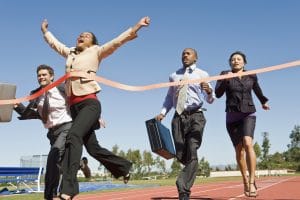 Know Your Numbers
The commercial cleaning industry is labor intensive and usually has small profit margins. Smart commercial cleaning contractors keep careful track of their profitability and their labor costs in real time. Scheduling Manager puts sophisticated Business Intelligence reporting tools at your fingertips, because knowledge after time and labor are already expended is too late.