Microsoft Outlook Interface with Scheduling Manager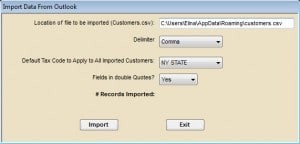 Import Customers
If you have been using Microsoft Outlook, it's easy to switch over to Scheduling Manager using the Import Routine.
You just need to export your contacts from Outlook as a CSV file, and then import them into Scheduling Manager.
Even if you have hundreds of customers, it only takes a few seconds!

---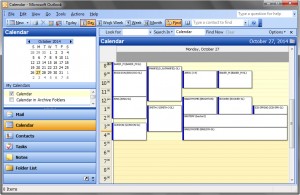 Export Customers and Jobs to Outlook
Once you have set up your jobs in Scheduling Manager, you can easily export them to Outlook using our Outlook Transfer Utility.
With just the click of a button you can export jobs between selected dates to Outlook.